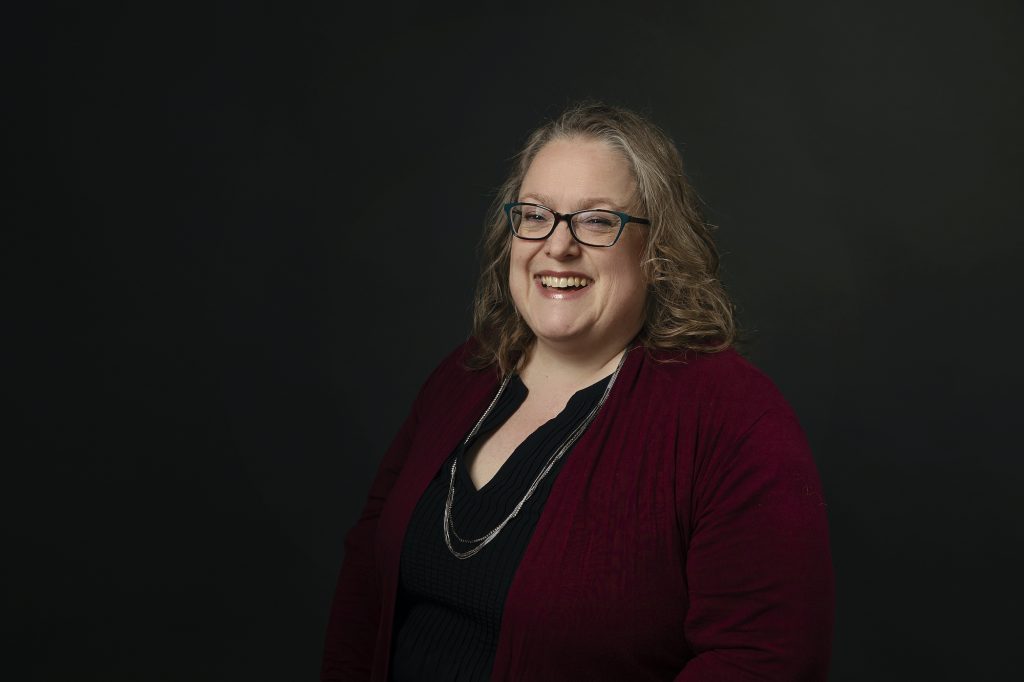 For 15 years, Christie Nohos has been an integral part of the ALES community.
By Katie Willis
Question about reconciling your expenses? Trouble with the printer? Looking for an elusive form? Christie Nohos can help with that. For more than 15 years, Nohos has worked in the Department of Renewable Resources and, more recently, the Department of Resource Economics and Environmental Sociology.
Now, in recognition of her service, Nohos is the 2021 recipient of the Annual Support Staff Recognition Award in the Faculty of Agricultural, Life & Environmental Sciences. This award recognizes not only Nohos's administrative talents but the pride taken in her work and the significant impact she has had on others in the ALES community.
The countless and invaluable contributions of staff make the world go round in ALES, and we are thrilled to introduce you to Christie Nohos.
---
Tell us about your role.
I started in the Department of Renewable Resources (RENR) in 2006 in reception and have progressed through the ranks to Executive Office Manager for both RENR and the Department of Resource Economics and Environmental Sociology (REES). Over the years I've been in a few different positions within the department. I processed expense claims and corporate Mastercard reconciliation for a few years and I covered a year long maternity leave as personnel and payroll administrator.
What do you love about your field?
Being able to help people. I may not always know the answer, but I know who to talk to to find the info if I don't know.
What is the most common thing people ask you about your job?
"Hey Christie, where do I find the ____?"
My job is way more than sitting at a desk and data entry. I'm often running all over campus between the four buildings in which RENR and REES are located. I quite often joke that when I leave the U of A I'll go work for Xerox as I've fixed the various department photocopiers about a hundred times apiece.
What is one thing that people would be surprised to know about you?
I started off in art school. I attended MacEwan University (then Grant MacEwan) straight out of high school in the visual communications program, majoring in display art. Then somehow I took a slightly different turn and ended up in Office Administration. I did not see that one coming.
Favourite thing about working in ALES?
My coworkers. I have met some people here that will be lifelong friends — no matter where we all end up. I also really love working with the students. I really enjoy being able to see them progress through their studies and see them go off into their futures. Even better when they start working in their chosen fields!