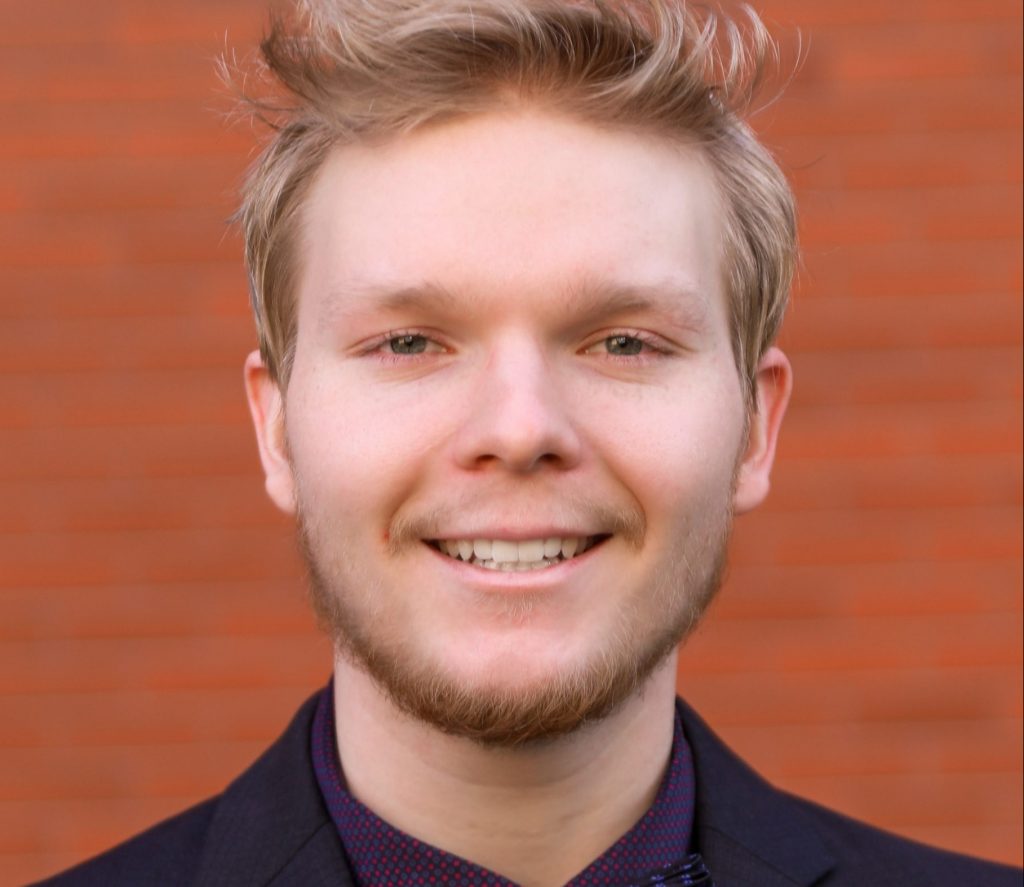 Meet new graduate Kevin Owttrim and hear about his journey in ALES.
By Katie Willis
This year, the University of Alberta is celebrating the graduating class of Fall 2021 with a virtual convocation ceremony on November 19. As we acknowledge the achievements of our graduating class, we're sharing just a few of the amazing stories of our graduates.
Meet Kevin Owttrim, a member of the class of Fall 2021 who is graduating with his undergraduate degree in Environmental and Conservation Sciences: Human Dimensions of Environmental Management from the Faculty of Agricultural, Life & Environmental Sciences. Hear from Kevin on participating in field school, the value of work-integrated learning experiences, and the importance of a strong support network.
Congratulations, Kevin!
---
What led you to choose the U of A for your studies?
The primary factor was that I am from Edmonton and my whole family has been a part of the University of Alberta community at some point in their life — whether that be as an undergrad and graduate, a professor, or an administrative support role. Being close to my home and my family made it easy to live and commute to school, and also gave me a support system that was essential to my wellbeing and to my academic success.
Tell us about your experience in the Faculty of Agricultural, Life & Environmental Sciences.
I truly believe ALES was the best faculty I could have chosen; it has always felt welcoming and rewarding to be a part of this faculty. ALES does a fantastic job at uniting educational experience with career-based learning through programs like field schools and internship programs that other faculties seem to miss. I have had a great time with ALES and I am happy I found a more niche and focused home to spend my time at the U of A.
What is one of your favourite memories from your time at the U of A?
Some of my favourite memories took place away from the physical campus during field school in Lac La Biche. Going into this field school I was extremely nervous and hesitant to be leaving Edmonton and taking part in field work; I had never done something like that before. However, by the first day I was already having an amazing time. I made loads of new friends, made many fond memories, and got to live for a month in a way I never had before.
Possibly the best part of field school was our stay at an oil-producing facility camp, which was fully stocked with a huge cafeteria with all the food you could eat, a huge games room, and, perhaps most importantly, our own rooms fully equipped with king-sized beds and personal showers — which provided a nice, refreshing change from shared-dorm life!
What advice do you have for current and prospective students?
My general piece of advice is, "Go for it. Just try it out!" Especially if it is just beyond your comfort zone, reach out and seize the experiences that are presented to you. Go on that hiking trip, spend a semester in the Yukon, visit Mexico during reading week, take that wild course that no one else wants to. Just do it! Live life, try new things, and reach beyond and seize the day! ALES and post-secondary education in general provide so many options, experiences, and opportunities to try new things.
How do you plan on celebrating convocation?
My family and I traditionally always go to our favourite restaurants for our graduations; while COVID distancing might make it a little more challenging this time, I am certain we will still have an amazing night celebrating the completion of my undergraduate degree.
What's next for you after graduation?
Currently, I am working with a university think tank as a project assistant. Starting next September I hope to be in a graduate program and on my way to obtaining a master's degree. While I am still deciding what masters program to pursue, the U of A still remains my top choice to continue my education. I am also looking into options a little further from home, both for academic and for experiential reasons; taking a master's program, perhaps through the U of A study abroad program, in Europe would be extremely interesting and is a possibility I am actively researching.