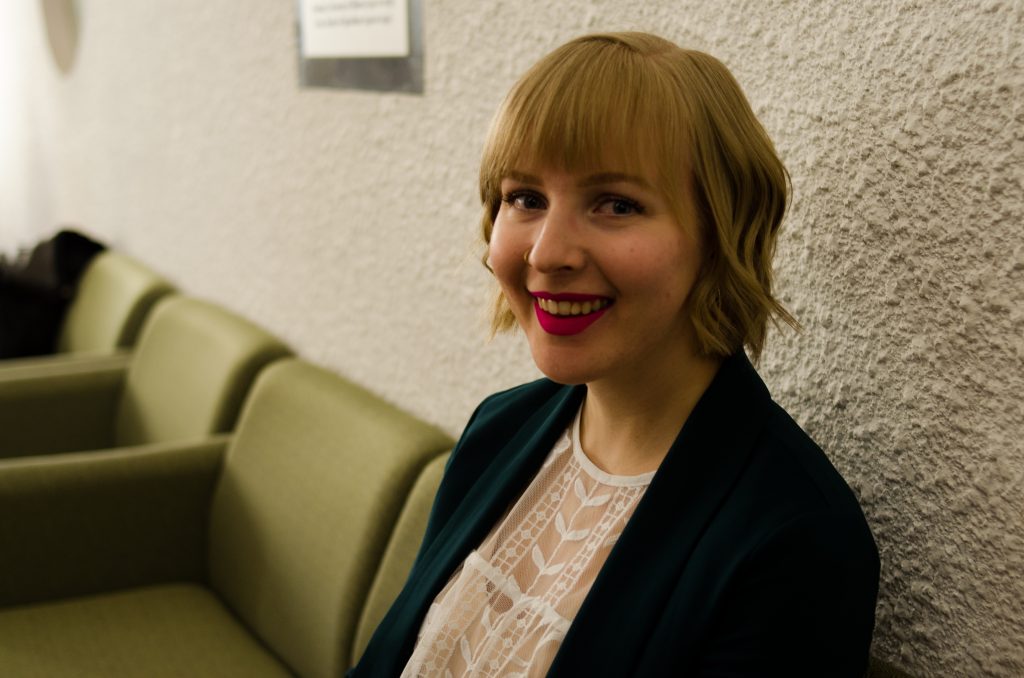 Human ecology is a multidisciplinary field that explores the relationships between people and the environments they interact with most closely. The Department of Human Ecology in the Faculty of Agricultural, Life & Environmental Sciences (ALES) prides itself on providing students with the necessary tools to understand and enhance everyday life—like undergraduate student Lainie Rëhn.
Rëhn is enrolled in the human ecology program's major in family science, which she credits as providing adaptive and diverse skills during her education—and opening the doors to a variety of professional opportunities.
Meet Rëhn and hear her advice on finding your path, and how your academic journey can take you to unexpected places as you find your passion.
---
What brought you to the University of Alberta?
After taking some post-secondary classes right after graduating from high school, I realized I wasn't sure what I actually wanted to do. I took some time off to work, did some academic upgrading at my hometown college, and then was admitted for the BSc. in Nutrition & Food Sciences, for a Specialization in Dietetics in Fall 2018 semester.
Why did you choose this area of study?
After realizing that my dietetic dreams weren't within my reach academically, and some tearful heart-to-hearts with the angels that are the ALES academic advisors, I realized I wanted to be in a program that encompassed what I loved about dietetics: interpersonal relationships, empowerment and wellness. A career in human ecology offers all those things—and more! Though I consider myself indecisive, I'm really grateful to have such adaptive, diverse and plentiful skills and professional opportunities as a result of my degree.
Tell us about one of our favourite memories from your university experience.
This may sound cheesy, but I love the energy and the buzz of being on-campus. Pre-COVID, there were always so many places on campus to get a warm beverage, find a sun-dappled spot and be surrounded by the hum of students coming and going, the laptop keyboards clacking away, and distant laughter. Whether you were studying alone or with your classmates and friends, there was always something so nice about sharing and feeling the collective student experience.
Tell us how you incorporated experiential learning into your time at ALES.
I love that experiential learning is often a major part of my courses. I've taken classes such as ALES 204 (Communication Fundamentals for Professionals) and HECOL 301 (Program Planning and Evaluation) that incorporate community service learning projects. Additionally, I worked for the Students' Union for nearly two years which gave me incredible insight and practical application opportunities for what I'd been learning in my HECOL classes.
What is one piece of advice you would offer to a new student?
I feel like the most cliché, but also the most valuable piece of advice—based on my experience as an introvert with anxiety—is to get involved somehow. Maybe that's via student groups, academic research, group fitness classes or events put on by the Students' Union or university. I've always been so amazed at how welcoming and fun these kinds of activities are.
My related bonus tip is to read the student digests and undergraduate digests that are sent out via email. There are so many cool research studies (and aforementioned groups, classes, and events) that are promoted there.
What does the future hold for you? What are your long-term goals and aspirations?
I'm really not sure yet—but I feel at ease knowing that no matter the global circumstance, I will finish my degree with the skills to navigate into most any profession that makes my heart sing. As for the long-term goals and aspirations, I'm looking forward to adopting a cat, exploring Edmonton, and daydreaming new adventures/activities for a post-COVID time. As for now, I've lined up a fun list of home décor and art DIYs (thanks YouTube!), some good reads, home workout videos and tasty recipes to keep me busy.