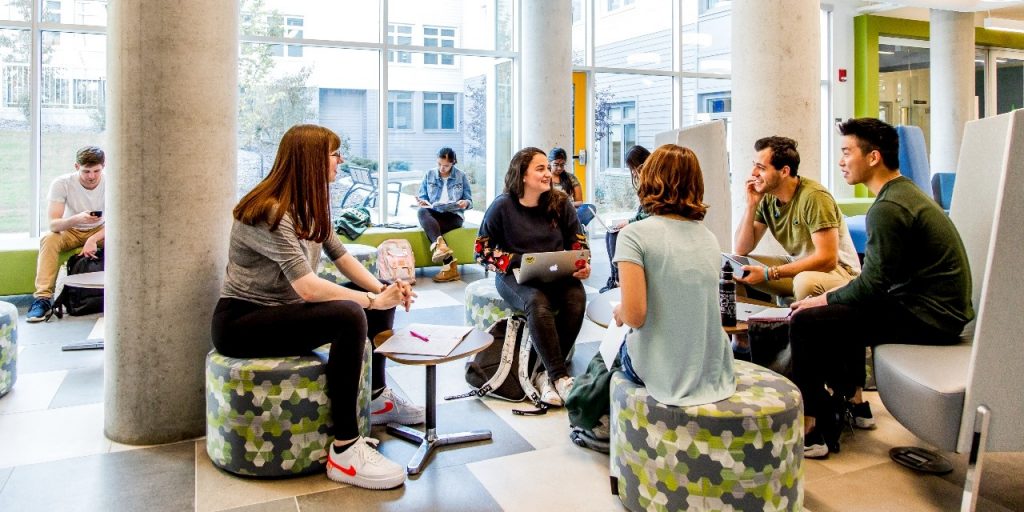 Lease terms reduced from 11 months to eight months in response to feedback from students, former residents.
---
Undergraduate residences at the University of Alberta will all be moved to eight-month leases to better align with the academic year, the university said today.
The change will take effect in September 2020.
U of A students living in first-year residences are already on eight-month leases, but students who continue to live in residence after their first year have had 11-month lease terms, depending on which building they choose. The change will apply to about 700 of the more than 1,950 residence spaces available for those students.
The university made the change to align undergraduate residences to eight-month leases in response to feedback from students and former residents in a 2019 survey and review of its residences, explained Janice Johnson, assistant dean of students, residence.
"It gives me more possibilities to explore summer jobs in other cities," said Max Stratmann Meouchi, a second-year engineering physics student who lives in the Peter Lougheed Hall.
Johnson also announced the U of A will be eliminating damage deposits.
The damage deposits, which were used to confirm rentals in residences, will now go against the first month's rent.
Residence fees include housing as well as support and programming within the residence, such as resident-focused activities and events, academic supports, peer supports, and mental and physical health resources.
The 11-month leases benefited students enrolled in a spring semester or completing a practicum near campus; however, most survey participants voiced concerns about paying residence fees for months they wouldn't be living on campus.
The survey also revealed a number of students want full-year leases and, as a result, the Newton Place residence will continue to operate with 11-month leases, as will residences for graduate students.
Spring and summer rentals will also be available across the university's student residence program.